when is the best time to purchase a cruise?
When can you get a cheap cruise? Where do you find cheap, cheap cruises? Why do cruise lines offer low cost cruises? Get the answer to these questions and more.
The following crucial information is divided into four sections. The four sections taken together will provide you with the what, when, where, and why of cheap cruises.
Keep in mind that you want to look at the general principals of what is presented, and not any specific information. The specifics are always subject to change, but if you understand the general principals then you are always in position to find great prices.
The What of cheap cruises
:
What is a cruise cabin as it relates to sales?
It is inventory; and, the supply and demand for that inventory will vary from sail date to sail date.
As the supply of cabins exceeds the number of people who are looking to book travel the cruise line offer those extra cabins at a discount.
The When of cheap cruises:
When do cruise lines discount their cabins (inventory)?
Generally, excess supply (inventory) is not discounted until the sail date gets closer. Also, based on historical patterns of slow sales a cruise line could offer steep discounts as inducement to spur sales.
In addition, you may find some great bargains if you do not mind the cruise line routing your ship to alternate destinations to avoid bad weather.
There are many scenarios used by the cruise lines that could provide great prices for you. Identifying only one such scenario (among the many cruise lines) could save you a lot of money.
Besides the bad weather scenario, the scenarios most easily identifiable to get cheap cruises are based on:
1) Booking your cruise very, very early
However, the cruise line's plans can also change between when you book and when you cruise. Be flexible when booking early because circumstances change and the cruise line reserves the right to alter the itinerary or bump you off the ship for a charter.
2) booking your cruise very close to the sail date.
Book a cruise late if  you want the cheapest possible price and don't mind being flexible about your cruise ship and itinerary. This strategy is best for cruisers who live close to a home port. And if you miss out on booking early but a last minute cruise is too dicey, you can find a low price in between. Just look for cruise line promotions -- fare sales and extra-perk offers -- and book when you see a good offer. It might not be the absolute best price, but you will get a deal
3) Booking  your cruise embarkation and disembarkation ports close to your resident.
By choosing cheap cruises, you can visit exciting cruise destinations. Most cruise companies offer affordable cruise deals to North America. This cruise takes you to exciting ports on the East coast, such as Miami, Fort Lauderdale, Charleston, Baltimore, New York, Boston or Montreal. A trip to this fantastic place can not only refresh you, but also provide you vitality and strength. If you select a cruise from the west coast, the ports of call include San Diego, Los Angeles, San Francisco, Seattle, Vancouver or Seward in Alaska.
4)Look for repositioning cruises
What are repositioning cruises? Cruise companies reposition their cruise ships from continent to continent to commence the next season e.g. Europe to the Caribbean.
Repositining cruises are one way the traveler can win too – fares are between 30% to 70% off the full price meaning cruise travel is more affordable for you.
Instead of arriving at a new destination jet lagged and exhausted from a 9-hour flight, we arrive refreshed, relaxed and raring to go.
During the cruise, the clocks are adjusted accordingly and by the time you reach your destination you are in sync with the country you are visiting.
You may expected a lower level of service and less entertainment and activities on repositioning cruise, but that is certainly not the case.
At times one of the bars may have closed for renovation and repair but that did not hinder the experience on board at all for us or other guests.
This is a great way for solo travelers to travel too.  There was no singles cruise supplement charged.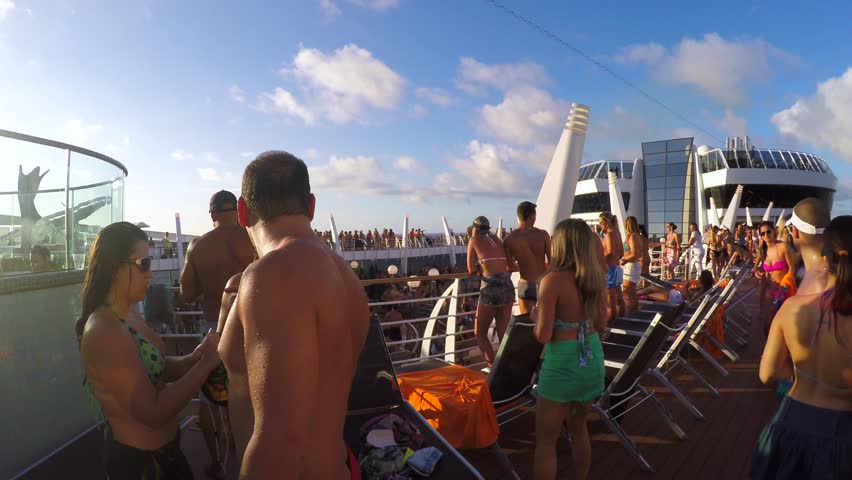 5) Avoid the peak seasons. - Just as with most seasonal industries, if you travel during the peak times on a cruise then you can expect to pay the top rates, it's simply the law of supply and demand. Peak season is when most people travel on cruises and look for the best cheap cruise deals. As a result you'll have stiff competition on even the smallest of deals and will also have less of an ability to negotiate your price during these times.
The first step is to consider the factors that influence your timing. Do you need to schedule around school breaks -- or want to avoid kids? Is a holiday week the best time for your cruise? Is your main goal to escape frigid temperatures at home? Or maybe you have lots of flexibility (or a tight budget) and don't mind making a few tradeoffs in timing for a steal on a cabin. Your answers will influence which sailing season is your best bet.


Peak Seasons For Cruise Destinations
Alaska: June through August
Australia: late November to March
Bermuda: June through August
Canada/New England: September and October
Caribbean: late June through August; February to mid-April
Europe Rivers: April to October
Hawaii: late December through April
Mediterranean: May to September
Mexican Riviera: February to mid-April
Northern Europe: June through August
South America: November through March
Tahiti/South Pacific: May through October
Where are you likely to find cheap, cheap cruises? In addition to those mentioned above, other possibilities are: travel agents and cruise agents, cruise brokers, group cruises, especially where organizers look at possible scenarios, such as those mentioned above on very long cruises, 90-day and 100-day sailings, where inside cabins (considered inferior) are extremely cheap. Outside cabins on the same cruise sell for $700 to $1000 per person per day.
However, a quick calculation shows you the problem with these types of cheap cruises. Even though the typical cost is between $60,000 and $100,000 per person, these cheap, cheap cruises still cost around $15,000 per person (a problem for the majority of cruisers).
The Why of cheap cruises:
Why offer cruise cabins at steep discounts?
Cruise cabins are offered at a discount when the supply of cabins exceeds the number of people wanting to pay for them. The greater the excess of inventory, the steeper the discount offered.
Empty cabins on a ship that has sailed are considered none re-occurring inventory. In other words, once that cruise ship leave port any possible income that could have come from that cabin, on that sailing, is lost forever. YES, perhaps income is made on the next sailing, but the opportunity to earn income on that sailing is gone forever.
In conclusion: among the dozens of cruise lines and the many dozens of cruise ships, cheap cruises are there to find. With patience, forethought, and a willingness to ask questions you can find your share.
Good Hunting.