Carnival to Launch Cuba Cruises from Tampa in June
Carnival Cruise Line has received approval to sail
to Cuba and will begin visiting Havana, Cuba, on select sailings on
Carnival Paradise out of Tampa beginning in June. The line will be the
second Carnival Corp. brand to visit Cuba, after the company's Fathom
brand made history last year with the first weekly Cuba cruises from a
United States port in decades.
The full day and overnight visits to Havana will be featured on 12 four- and five-night cruises on Carnival Paradise starting June 29.
"Cuba is an island jewel unique from anywhere else in the Caribbean,
and we are thrilled to have this rare opportunity to take our guests to
this fascinating destination," said Christine Duffy, president of Carnival Cruise Line.
The port calls to Havana comply with U.S. regulations that permit
travel operators, including cruise lines, to bring approved travelers to
Cuba. Carnival will require all passengers on the sailings that visit
Cuba to sign an affidavit informing the cruise line of how they will
comply with these regulations. Compliance can be through extra-fee shore
excursions offered by the cruise line or through self-certification.
Pricing for excursions will start at about $60 or $70 per person for
basic tours. Small group tours and special interest tours will cost
more; nighttime tours will be offered as well.
According to Terry Thornton, senior vice president of itinerary
planning, Carnival use the same tour operator Fathom has been using,
which he says offers the line an advantage over other brands heading to
Cuba this year.
"I can't tell you how valuable what we've learned from Fathom has
been," Thornton said. "We'll be the most prepared of all the brands
going to Cuba because of what we've learned from Fathom."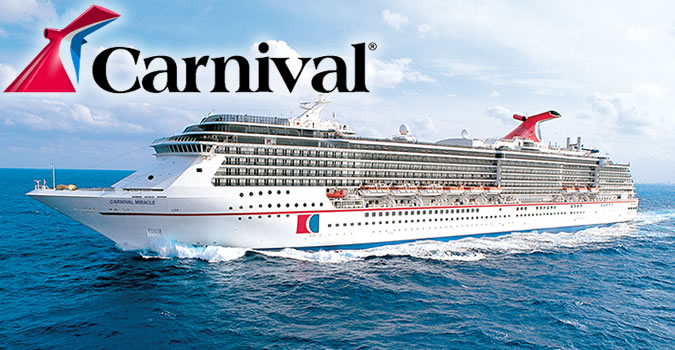 Thornton also emphasized these sailings are just the beginning for
Carnival Cruise Line in Cuba; eventually the line would like to offer
sailings visiting more destinations in Cuba -- though it's not
interested in sailing all-Cuba cruises.
The four-night cruises will depart June 29, July 13, August 24,
September 7 and 21, October 5 and 19, as well as May 3, 2018. Five-night
cruises will depart August 14 and 28, September 25 and October 9; these
cruises will include a stop in either Cozumel or Key West in addition
to the full day and overnight stay in Havana.
Bookings open for the Cuba sailings today, though shore excursions
will not be available for another week or so. Passengers must have valid
U.S. passports to visit Cuba.
-- By Dori Saltzman, Senior Editor